Addressing the assessment and application of the DuPont likelihood of confusion factors, the US Court of Appeals for the Federal Circuit upheld the Trademark Trial and Appeal Board's finding of no likelihood of confusion between W WEIGEL'S KITCHEN NOW OPEN & Design and QT KITCHENS & Design for food and beverages sold in the parties' respective convenience stores. QuikTrip West, Inc. v. Weigel Stores, Inc., Case No. 20-1304 (Fed. Cir. Jan. 7, 2021) (Lourie, J.)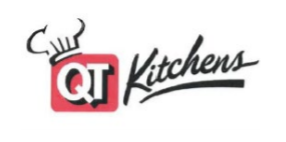 QuikTrip West has used its mark QT KITCHENS since 2011 in connection with its combination gas station/convenience stores. In 2014, Weigel Stores began using W KITCHENS in connection with its similar stores. Responding to QuickTrip's cease-and-desist letter, Weigel twice altered its mark: first removing the "S" from "KITCHENS" to make it singular and changing the font, and then adding the words "WEIGEL'S" and "NOW OPEN" (and once again modifying the font). Nonetheless, when Weigel filed an application to register its final modified mark in 2017, QuikTrip opposed.
The Board concluded that there was no likelihood of confusion between the two marks and dismissed the opposition. Although many factors weighed in support of a likelihood of confusion finding—including partially identical and related services, overlapping trade channels and consumers, and similar purchase conditions—the Board ultimately found that the differences between the marks were significant enough to outweigh those other factors.
On appeal, QuikTrip argued that the Board erred in three ways:
It improperly assessed the marks' similarities.
It failed to properly consider the evidence of Weigel's bad faith.
It gave undue weight to the marks' dissimilarities when weighing the DuPont likelihood of confusion factors.
The first DuPont factor considers the similarity (or dissimilarity) of the marks. QuikTrip argued that the Board gave insufficient weight to the shared term "KITCHEN," while giving undue weight to the other parts of the marks. The Court disagreed: "[i]t is not improper for the Board to determine that, 'for rational reasons' it should give 'more or less weight . . . to a particular feature of the mark' provided that its ultimate conclusion regarding the likelihood of confusion 'rests on [a] consideration of the marks in their entireties.'" In this case, the Board properly found that "KITCHEN" is a "highly suggestive, if not descriptive" word when used in connection with these goods and services, and therefore the fact that the marks shared this term did not offset the many differences between the marks.
QuikTrip also challenged the Board's review of the 13th DuPont factor, which broadly covers any other fact(s) relevant to the effect of the use of the mark, including, for example, a bad faith intent to confuse. QuikTrip argued that this factor weighed in favor of a likelihood of confusion, citing evidence alleging that Weigel photographed QuikTrip stores and marketing materials. The Court pointed to Weigel's multiple efforts to modify its mark, however, and concluded that the evidence did not demonstrate an intent to confuse.
Finally, QuikTrip argued that the Board improperly assessed the likelihood of confusion factors by relying on the first DuPont factor (the similarity or dissimilarity of the marks) and disregarding the other factors. The Federal Circuit concluded otherwise, explaining: "[c]ontrary to QuikTrip's assertion, the Board did not disregard evidence supporting a likelihood of confusion. It simply found that such evidence was outweighed by the differences between the marks."