Addressing the standard for determining whether a prior art reference constitutes analogous art for purposes of an obviousness analysis, the US Court of Appeals for the Federal Circuit vacated and remanded a Patent Trial and Appeal Board decision that a reference was not analogous. The Court explained that the Board did not consider the purpose and problems to which the prior art and challenged patent relate. Donner Tech., LLC v. Pro Stage Gear, LLC, Case No. 20-1104 (Fed. Cir. Nov. 9, 2020) (Prost, C.J.)
Pro Stage owns a patent directed to an improved guitar effects pedalboard. Guitar effects pedals are electronic devices that affect the amplified sound of a guitar. The pedals are controlled by foot operation switches in order to leave the user's hands free to play the instrument. When multiple pedals are used, they must be interconnected by cables, which are typically daisy-chained between each separate pedal. Once interconnected, the pedals are placed on a wooden pedalboard and covered with foam so that the cables are not exposed. This leads to difficulty when swapping or adding new pedals because the foam must be removed from the board and the cables repositioned. Pro Stage's patent attempts to remedy this issue by elevating one side of the pedalboard from the stage floor and providing a mounting surface and cable connection openings such that cables can pass beneath the mounting surface, as demonstrated by the patent figures shown below.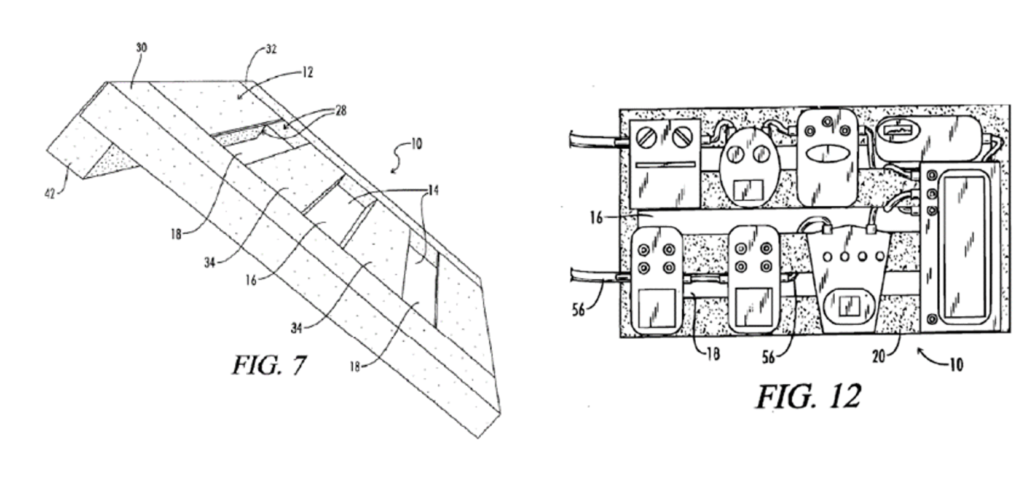 Donner petitioned for inter partes review of the patent, challenging various claims as obvious under 35 USC §103. Donner asserted three grounds of invalidity, all relying at least in part on the teachings of the Mullen patent. Mullen relates to an improved structure for supporting one or more electrical relays and for providing wiring-channel space for receiving wires connected to the relays in order to connect the relays to various control circuits. As part of its petition, Donner claimed that certain embodiments of Mullen (below), disclose a structure that is analogous to the structure claimed in the challenged patent.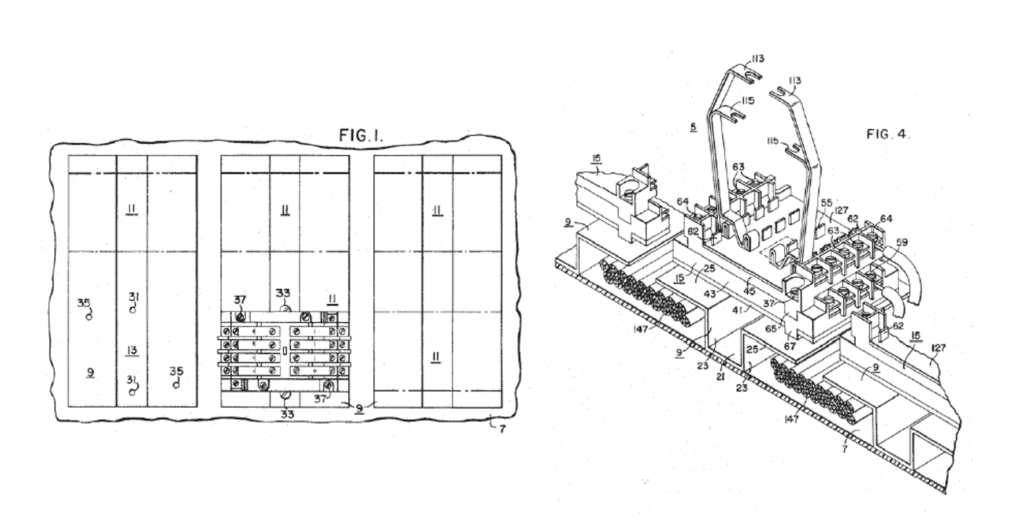 The Board rejected that Donner's obviousness challenges, finding that Donner did "not put forth any argument or evidence to explain what would have compelled a pedalboard inventor in 1999 or 2000 to consider potential solutions arising from early 1970s-era relay technologies," notwithstanding arguments, expert and other testimony, and other evidence submitted by Donner to the contrary. Donner appealed.
The Federal Circuit reversed, explaining the relevant tests to analyze whether a prior art reference is analogous. The two separate tests are (1) whether the art is from the same field of endeavor, regardless of the problem addressed, and (2) if the reference [...]

Continue Reading
---